July 14, 2014
a isenção que o petismo defende
June 12, 2014
#NossaViagem
May 31, 2014
a turma do bem
April 18, 2014
Só eu
April 3, 2014
quem viver verá
March 27, 2014
March 13, 2014
World Wide Web Timeline
See on Scoop.it - Journalism and the WEB

A timeline of the major milestones and small moments that have shaped the Web since 1989.
Rodrigo Mesquita's insight:
Since its founding in 1989, the World Wide Web has touched the lives of billions of people around the world and fundamentally changed how we connect with others, the nature of our work, how we discover and share news and new ideas, how we entertain ourselves and how communities form and function.
The timeline below is the beginning of an effort to capture both the major milestones and small moments that have shaped the Web since 1989. It is a living document that we will update with your contributions. To suggest an item to add to the timeline, please message us.
See on pewinternet.org
March 13, 2014
Why venture capitalists are suddenly investing in news
See on Scoop.it - Journalism and the WEB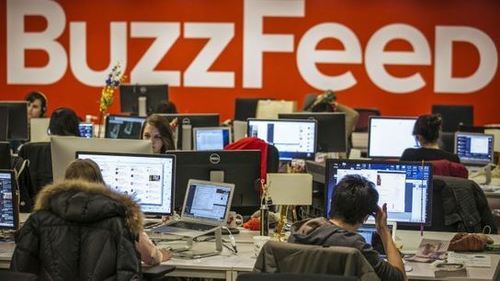 Something curious is happening in the American news business. Media organizations are hiring again. Promising young reporters are leaving stalwart publications for new newsrooms. And venture capitalists are pouring millions into nimble publishing startups. It's a rare moment of optimism for an industry accustomed to doom and gloom. "When we started, investors did not want…
Rodrigo Mesquita's insight:
"Our general view is that news is a growth business," said Eric Hippeau, managing director at Lerer Ventures, which has invested in PandoDaily, The Dodo, PolicyMic, NowThis News, Circa, and elsewhere. "There are many more people are accessing and interested in and engaging with news today than ever before, thanks to technology. So we're bullish on content and we're bullish on news. Clearly, we have to pick the right companies. Not everybody's going to be a winner."
See on qz.com
March 13, 2014
The web at 25: tools for journalists | Media news
See on Scoop.it - Journalism and the WEB

It is 25 years since Sir Tim Berners-Lee proposed the idea for what became the World Wide Web, so to mark the anniversary we have drawn up 25 journalistic tasks and some online tools for the job
Rodrigo Mesquita's insight:
Researching stories, Searching social media, Finding data, Monitoring websites, Verifying information, Editing media, Publishing text, Publishing audio, Publishing video, Liveblogging, Visualising data, Mapping, Creating interactives, Using images, Curating news, Managing social media,  Analysing social media, Managing comments,  Personal networking, Transcribing interviews, Learning to code, Creating and storing information, Sharing information, Managing information, Aggregating sources
See on journalism.co.uk
March 13, 2014
Web at 25: Celebrating the 25th Anniversary of the Invention of the Web
See on Scoop.it - Journalism and the WEB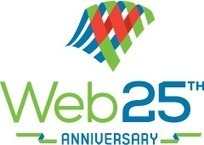 Rodrigo Mesquita's insight:
Como podemos conectar os quase dois terços do planeta que ainda não pode acessar a Web?

Quem tem o direito de coletar e usar os nossos dados pessoais, para que fins e sob quais regras?

Como podemos criar uma arquitetura aberta de alto desempenho que será executado em qualquer dispositivo, em vez de cair em alternativas proprietárias?

Não há respostas fáceis para essas e muitas outras perguntas. Lembre-se que a Web foi construído por todos nós, e por isso tudo o que pudermos, e deve, desempenhar um papel na definição de seu futuro. Então, por favor me envolver. Envie uma mensagem de aniversário para a Web usando # web25 em qualquer plataforma de mídia social ou usando este site. Apoiar o trabalho da Fundação World Wide Web ea Web Queremos campanha . Comprometer-se com o World Wide Web Consortium para imaginar e construir as futuras normas que irão manter a Web a plataforma poderosa para a inovação que é, começando com um simpósio sobre o futuro da Web .

Por favor, visite este site (webat25.org) regularmente para obter mais detalhes sobre os eventos para comemorar o aniversário da Web e para saber mais sobre como você pode se envolver na formação de seu futuro. Ao trabalhar em conjunto, acredito que podemos construir uma Web que realmente é para todos: um que é acessível a todos, a partir de qualquer dispositivo, e que capacita todos nós para alcançar a nossa dignidade, direitos e potencial como seres humanos. Vamos usar este aniversário marco como um passo crucial nesse caminho."
See on webat25.org
Tremendo. Medo.
Vou correndo
Vou caçando o tempo
Procurando o rumo
De cada sentimento.
Traço no caminho
A busca pelo o
Que estou perdendo.
...

— economia de #malware: #flashBack = US$10K/dia em google ads, sobre um sistema que "era" à prova de malware

...

Presse : « Le papier continuera, mais avec une valeur de luxe ».

Les défenseurs de la presse papier y avaient vu un signe encourageant: le...